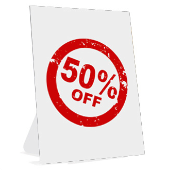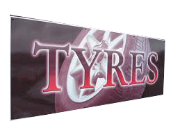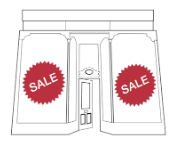 Promote your product or service with a desktop show card. We can make showcards from A5 and larger. They feature vibrant full color prints and can help promote your product or service for a reasonbly low cost.
We use Foamex/PVC, DiBond, Correx/Corriboard, Foamcore, and Card to create full colour signage for your needs at keen prices.
Static Cling is a sticker without the adhesive that anyone can apply, remove and reapply with ease. As you can reuse then, they help you keep your costs down.

✓
Flexible Options
✓
Nationwide Service
✓
Local Taxi
✓
Same Day Service
✓
Whitebox (Unbranded) Packaging

✓
Accurate Colour
✓
Calibrated Equipment
✓
Consistent Output
✓
Vivid Colour